:

:

:

They Don't Want to Defend It
They Don't Want to Defend It
Reply
Topic Options
Mark Topic as New

Mark Topic as Read

Float this Topic for Current User

Bookmark

Subscribe
Highlighted
Mark as New

Bookmark

Subscribe

Email to a Friend
They Don't Want to Defend It
65 Views
https://www.esquire.com/news-politics/politics/amp22618470/republicans-vote-against-election-defense...
Republicans Just Voted Against Defending Our Democracy Because They Don't Want to Defend It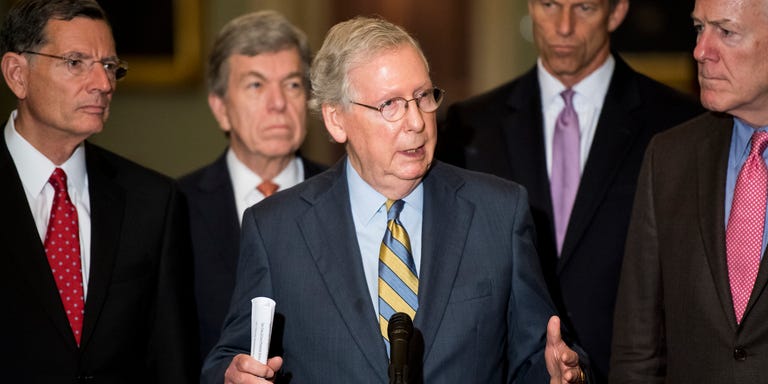 Simple questions: If you are not committed as a political party to defending the simple cause of free and fair elections, or if you are committed as a political party to fouling that particular nest, or subcontracting the job to the ratfckers of the world, or if you are committed as a political party to making election tampering easier, and not hard as hell, what business do you have in American politics?
Right now, at this moment, the most basic bearing wall of our self-government is being bored from within and cored from without, a national security crisis if there ever was one. A President* of the United States might have been installed partly through manipulation of the ballot, up to and including the possibility of vote totals having been finagled. Nobody doubts the existence of the crisis. It is a serious enough crisis for the national government to engage.
But, on Wednesday afternoon, given a chance to take concrete steps to confront this challenge, the Republican majority in the United States Senate walked away. From The Hill:
Senators voted 50-47 against adding an amendment from Sen.

Patrick Leahy

(D-Vt.) that would have provided the funding. Sixty votes were needed to include the proposal in the appropriations legislation under Senate rules. Sen.

Bob Corker

(Tenn.) was the only GOP senator who voted in support of the amendment to an appropriations measure. The proposal, spearheaded by Leahy, would have provided $250 million for state election security grants.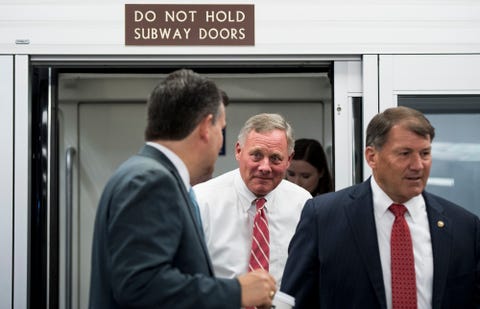 Republicans argue more funding isn't needed and that states haven't yet spent the $380 million previously approved by Congress. Sen.

James Lankford

(R-Okla.) said it was "far too early" for the Senate to sign off on more money. "We don't know how the first $380 million has even been spent, and the intelligence committee did an extensive research on how much money was needed and the $380 million amount was what was needed for the moment," he said.
In the last two weeks, it was revealed that Russian ratfckers already had targeted the re-election campaign of Senator Claire McCaskill, Democrat of Missouri, and Facebook ran out 32 accounts because they exhibited "inauthentic behavior" similar to that of accounts belonging to Russian ratfckers. The crisis is here, now, and later for the beancounters. This is like debating increased funding for the military in the middle of the Battle of Midway.
The only reason to vote against this bill is because you don't want the money spent to confront the crisis. States can't do this alone—and too many of them are controlled by people who don't want the job in the first place. (Hi, Kris Kobach!)
The idea that we're nickel-and-diming this particular problem as what can only be called an anti-democratic epidemic rages across the land is so preposterous as to beggar belief. We are febrile and weak as a democratic republic. Too many people want to keep us that way.
Report Inappropriate Content
Turn on suggestions
Auto-suggest helps you quickly narrow down your search results by suggesting possible matches as you type.
Showing results for 
Users