People around the world will come together this weekend to celebrate the planet and to take action to protect it.
Here's everything you need to know about Earth Day 2018.
When is Earth Day?
First celebrated in 1970, Earth Day takes place worldwide on April 22.
This year's event falls on a Sunday.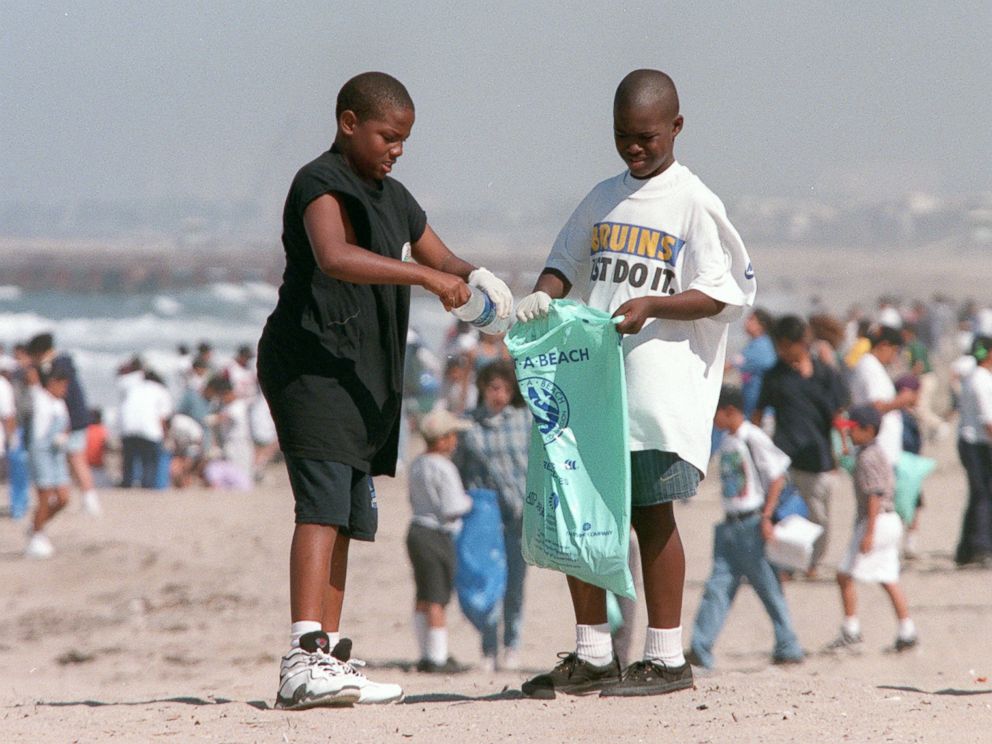 Bob Chamberlin/Los Angeles Times via Getty Images, FILE
What is Earth Day and why do we celebrate it?
Various events are held annually on Earth Day across the globe to show support for protecting the environment.
U.S. Sen. Gaylord Nelson, a Wisconsin native, is largely credited for organizing the first Earth Day in spring 1970, a time when it was still legal for factories to spew noxious fumes into the air or dump toxic waste into nearby streams. That's because the U.S. Environmental Protection Agency didn't exist then, and there were no laws to protect the environment.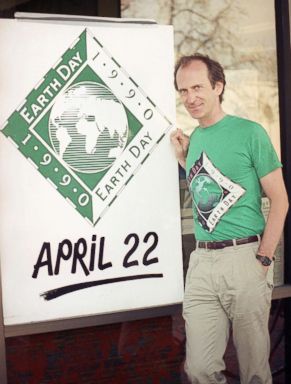 Paul Sakuma/AP, FILE
more

+
Nelson recruited Harvard University professor Denis Hayes to coordinate and promote Earth Day nationally. The event was a success.
Twenty million Americans took to the streets on April 22, 1970, demanding action on environmental pollution. That December, Congress authorized the establishment of a new federal agency, the EPA, to ensure environmental protection. The passage of the Clean Air Act, Clean Water Act, Endangered Species Act and many other landmark environmental laws followed soon after, according to the EPA.
Earth Day went global 20 years later, mobilizing 200 million people in dozens of countries and putting environmental issues on the world stage.
Now, more than 1 billion people in 192 countries are estimated to participate in Earth Day activities every year, according to Earth Day Network, a Washington, D.C.-based nonprofit that organizes the event worldwide.
What is the 2018 theme?
This year's Earth Day is dedicated to providing the information and inspiration needed to eventually end plastic pollution, according to Earth Day Network.
Many of us use or encounter plastic every single day, even if we don't realize it. There's single-use plastics, such as bags, bottles, plates, utensils and straws. But there are also plastics in our electronics, cars, clothes and paint.
So what happens to all this plastic? Some of it gets recycled. But a lot ends up in landfills or is simply littered as plastic pollution, which gets into our waterways.
Plastic is made to last forever -- it cannot biodegrade. Disposed plastic materials can remain in the environment for up to 2,000 years and longer, according to a 2009 article published in scientific journal Chemistry & Biology.
Earth Day Network has called the management of plastic waste a "global crisis."
"Plastic pollution is now an ever-present challenge. We can see plastics floating in our rivers, ocean and lagoons, littering our landscapes and affecting our health and the future of billions of children and youth. We have all contributed to this problem –- mostly unknowingly," Valeria Merino, vice president of Global Earth Day at Earth Day Network, said in a statement.